A small handy Capture Panel that provides quick access to its capture tools and output options
Global hotkeys to activate screen capturing instantly
Capture windows, objects, menus, full screen, rectangular/freehand/fixed-size regions and scrolling windows/web pages
Capture multiple windows and objects including multi-level menus
Record screen activities including onscreen changes, speech from microphone, audio from speakers, mouse movements and clicks into highly compressed video files (Windows Media Video format). A built-in video editor allows you to draw annotations, apply zoom effects and cut unwanted sections. It even allows you to convert video files to animated gif files
Options to specify output destination (internal editor, clipboard, file, printer ...)
Draw annotation objects such as callouts, straight/curved texts, arrowed lines, highlights, watermarks, rectangles, circles, step numbers, emojis and many more
Apply effects such as spotlight, drop-shadow, frame, torn-edge and fade-edge
Blur selected area
Add image caption
Resize, crop, rotate, sharpen, brighten, adjust colors
Undo/Redo
Support tabs that allow you to capture and edit multiple screenshots simultaneously
Organize and group tabs in multiple workspaces (optional). Each workspace remembers its last-used folder and works like a separate instance of the internal editor
Support external editors
Save in BMP, GIF, JPEG, PCX, PNG, TGA, TIFF and PDF formats
Save in FSC (FastStone Capture) format, a proprietary and loss-less format that preserves annotation objects together with image data for future re-editing
Acquire images from scanner
Convert images into a single PDF file
Combine images into a single image file
Print multiple images in batch mode
Send captured images by email
Send captured images to OneNote, Word, Excel and PowerPoint documents
Send captured images to a Web (FTP) server
Auto capture screen repeatedly at user-specified time intervals
Screen Color Picker
Screen Magnifier
Screen Crosshair
Screen Focus
Screen Ruler
Support multiple monitors
Support high-DPI/high-resolution/4K monitors
Support touch interface (tap, swipe, pinch)
Run when Windows starts (optional)
Minimize to System Tray area
Small footprint in memory
And many more ...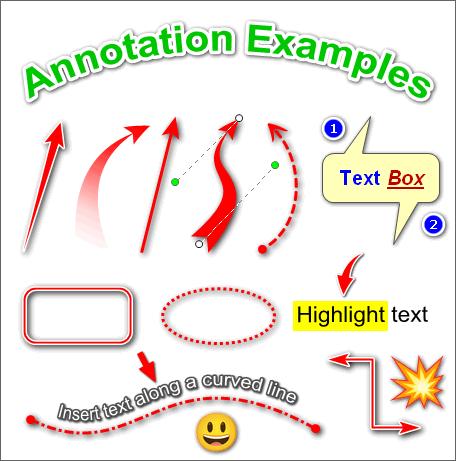 Version 9.7 (September 10, 2021)
Introduced a new image format called FastStone Capture format (*.fsc). This loss-less format preserves annotation objects together with image data for future re-editing

Added "Filled Polygon" and "Emoji" to the Draw tool

Improved reliability and performance of "Capture Scrolling Window"

Added Language option to the Settings

Other minor improvements and bug fixes
Version 9.6 (June 21, 2021)
Added option "Show Button Captions" to the internal editor to show/hide captions on the toolbar. This option can be accessed under the Settings menu of the editor or by right-clicking on the editor's toolbar

Added capability of "right-click to pick screen color" to all color boxes in the Draw tool

Added "Rename (F2)" to:

The internal editor
The "Combine images into a single image file" tool
The "Convert images into a single PDF file" tool
The Print dialog


Enhanced multi-language support

Other minor improvements and bug fixes
Version 9.5 (May 18, 2021)
Translated user interface into 12 languages including Bulgarian, Simplified Chinese, Traditional Chinese, Czech, Dutch, French, German, Japanese, Korean, Polish, Russian and Ukrainian

Improved reliability and performance of "Capture Scrolling Window"

Enhanced "Fill with Color" in Draw tool. Now you can select a screen color by right-clicking

Enhanced Screen Color Picker

Enhanced Screen Recorder:

Auto detect and switch to active speaker when recording speaker
Added confirmation window when discarding current recording
Fixed a bug that fails to start recording on external monitors
Fixed a bug that fails to cut videos


Improved support for 4K monitors

Other minor improvements and bug fixes
Version 9.4 (August 21, 2020)
Added OneNote as an output option

Added 3 options to Editor tab of Settings:

"Set default tool in Draw"
"Highlight active tab"
"Use workspaces to group tabs". This option allows you to organize and group captured images (tabs) in multiple workspaces. Each workspace remembers its last-used folder and works like a separate instance of FastStone Editor


Added "Stay on Screen" and "Minimize to System Tray" options to "Run when Windows starts"

Added "Send to New Tab" (Alt+C) to duplicate the current tab as a new tab

Added a count down text box to "Delay before Capture"

Added Apply button to Settings window

Added 2 icons (left/right clicks) to "Insert Mouse Pointer" in Draw tool

Enhanced "Save As" and "Open" dialogs:

Added "Hold Alt key to peek behind this window" option to "Save As" dialog
Resizable
Size and position are kept for next use


Added "Delay before showing" option (click [...] in Toolbar tab of Settings) for the hidden toolbar

Added preview option to "Spotlight" effect

Added a right-click menu to "Capture Fixed-Size Region"

Added Contrast and Gamma auto-adjustment to "Acquire Images from Scanner". Enhanced the De-skew algorithm

Added tips for the toolbar buttons of FastStone Editor

In Draw tool, press Tab/Shift+Tab to cycle through drawing tools

Enhanced "Screen Color Picker". After picking a screen color, click the "New" color box to fine tune the color

Enhanced Print dialog. Now you can:

Print multiple images in batch mode
Print file name in the header area


Enhanced Edge/Watermark. Watermark image is resizable

Enhanced "Make Background Transparent" (Ctrl+T) by adding 3 options: Preview, Tolerance and Anti-aliased

Enhanced "Fill with Color" in Draw tool by adding 2 options: Tolerance and Transparent Fill

Optimized loading speed of Draw tool. Now it re-opens much faster

Many other minor improvements and bug fixes
Version 9.3 (November 19, 2019)
Enhanced Draw tools


Added Indent option to Highlighter
Added Shape option to Line Highlighter
Added Bracket tool
Added Blur tool
Improved image quality of Magnifier


Other minor improvements and bug fixes
Version 9.2 (September 12, 2019)
Enhanced Draw tools

Added Border option to Highlighter
Added Highlight option to Magnifier
Added left/right click option when Mouse Pointer inserted
Smoother Pencil and enhanced L-Line
Draw tools load faster


Added Classic Skin option to Editor under its Settings menu

Added a new method (by entering diagonal length of screen) to calibrate Screen Ruler

Other minor improvements and bug fixes
Version 9.1 (July 30, 2019)
Added a Clone tool (press C key to open) to the internal editor

Added more preset colors for text boxes in Draw

During rectangular region capture, you can switch corners by pressing Tab key

Improved support for touch screens and high-resolution screens

Improved compatibility with various scanners

Improved number and letter stamps

Optimized Window / Object capture

In the editor, press Ctrl+S to open Save dialog, press Ctrl+S again to confirm (No need to click Save button)

Many other minor improvements and bug fixes
Version 9.0 (June 15, 2018)
Added "Auto Screen Capture", which automatically and repeatedly captures the screen at user-specified time intervals

Added "Auto-Send to Clipboard" option to the right click menu in Screen Ruler. This option sends measurements to Clipboard automatically

Other minor improvements and bug fixes
Version 8.9 (March 20, 2018)
Added "To Draw (Skip Editor)" as a new output destination option

Added "Print" button to Draw tool

Enhanced Window/Object Capture function on Windows 10

Other minor improvements and bug fixes
Version 8.8 (February 16, 2018)
Enhanced Draw tool by adding:

Oval Text Box
Magnifier
3 options (Rectangle, Round Corners and Oval) for Highlighter
Preset colors for all annotation objects


Added "Delay before Capture" option to Capture Panel. A delay timer can be used to capture drop-down/pop-up menus

Other minor improvements and bug fixes
Version 8.7 (November 28, 2017)
Enhanced Draw tool. Now you can:

Draw curved text
Insert text along a curved line (Right-click on the line and select "Insert Text")
Draw fancy lines (10 styles)
Apply an Outline effect to lines, rectangles and ellipses


Added an option (Use @ in file name template) to generate random characters (0-9,a-z,A-Z) in file names. See "File Name" tab in the Settings

Other minor improvements and bug fixes
Version 8.6 (August 23, 2017)
Added an audio indicator to Screen Recorder

Added resizing handles to the "Acquire Images from Scanner" tool

Standard sizes for fixed-size region are customizable

Converts multi-page TIFF file to PDF file

Improved support for 4K monitors

Other improvements and bug fixes
Version 8.5 (May 08, 2017)
Enhanced rendering quality of annotations in Draw tool

Added 4 different dash styles to lines in Draw tool

Added 4 resizing handles to the corners of captured images

Added a sub-menu under the Open button in Editor for fast access to recent files

Optimized video recorder for better CPU utilization

Improved support for high-resolution monitors

Other improvements and bug fixes
Version 8.4 (January 14, 2016)
Added support for high-DPI/high-resolution/4K monitors

Added a tool called Screen Focus, which helps you stay focused on the task under the mouse pointer by dimming the rest of the screen

Added an option to show file names to the output of the "Join Images Side by Side" tool

Added "Adjust Lighting" to the Colors menu

Enhanced the Resize tool so you can resize the image based on pixels or percentage

Enhanced the Screen Color Picker. Now you can:

Press Space/+/- key to zoom in/out. Picking a color from an enlarged image is easier
Specify prefix and suffix to customize the format of RGB, Dec and Hex values


Enhanced the "Acquire Images from Scanner" tool by allowing you to adjust the colors and lighting of scanned images

Other improvements and bug fixes
Version 8.3 (October 14, 2015)
Added support for unicode filenames throughout the software. Screenshots can be saved in different types of characters (e.g. Arabic, Chinese, Greek, Japanese, Korean, Russian ...)

Added "Eye Dropper" to all color dialogs

Added "Pixelate" as a new option for blurring images

Improved the "Capture Scrolling Window" tool. Now it supports Microsoft Edge browser in Windows 10

Improved the "Draw" tool. Both number and letter stamps can be used on screenshots

Other improvements and bug fixes
Version 8.2 (April 27, 2015)
Minor improvements and bug fixes
Version 8.1 (March 31, 2015)
Added "Follow mouse pointer" option to the screen recorder, which enables the recording region to follow the movement of the mouse pointer

You can also move the recording region by dragging its borders

Added hotkey F5 to zoom in/out while recording a screen video

Added Quality options to the Audio tab of the screen recorder

Added "Close tab by double-clicking on tab name" to the Editor tab of FastStone Capture's Settings

Now you can put more buttons on the capture toolbar

Other improvements and bug fixes
Version 8.0 (December 19, 2014)
Added "Fixed-Size Region" to the screen video recorder

Added animated GIF converter to the screen video editor. This allows you to convert your screen videos to animated gif files, which are supported by most web browsers

Now you can drag and move the yellow control bar for screen video recording

Other minor improvements
Version 7.9 (July 29, 2014)
Added "Polyline" and "Insert Mouse Pointer / Icon" to the Draw tool

Added "Remove Strip / Insert Strip" to the right-click menu on a selected area

Added "Lock Toolbar Position" option (a pin icon) to the new capture toolbar activated from the editor. This will lock the toolbar position for next use

Now, you can join images together into a new tab directly. In previous version, it is required to save the file first

Other minor improvements
Version 7.8 (June 18, 2014)
Added support of tabs to the editor. This allows you to capture, open and edit multiple screenshots simultaneously

Added New and Save All commands to the File menu of the editor

Added Tools menu to the editor. Now you can save multiple screenshots as a PDF file or combine multiple screenshots into an image within the editor

Added a hotkey option to the Settings to activate the Capture toolbar if it is hidden

Many small improvements and bug fixes
Version 7.7 (February 07, 2014)
Now you can use drag-and-drop to move (copy when Ctrl key is down) selected area

Added two new selection methods

Added Undo/Redo buttons on the menu bar of the editor

Added Spotlight effect

Many small improvements and bug fixes
Version 7.6 (July 26, 2013)
Added "Screen Crosshair". It displays two full-screen intersecting lines (crosshair) on the screen with a magnifier showing the details of the area around the mouse pointer. You may find it helpful to align screen objects, compare chart or tabular data and underline the text you are reading

Added "Join Images Side by Side". You can use it to combine multiple images into a single image file

Added option "Show resizing handles on image borders" to the Settings (in Editor tab). By dragging the resizing handles, you can remove unwanted borders or add blank space to the image easily and precisely

Added option "Copy captured image to Clipboard automatically" to the Settings (in Capture tab). Check this option if you want to send a copy of the captured image to Windows Clipboard automatically every time you make a screen capture

Added a "Reset" button to the Settings window so you can reset your settings to their default values

Improved "Video Editor"

Added "Step Forward" and "Step Backward" for navigation between video frames
Fixed a bug: some part of video frames are black when viewed in the video editor


Improved "Screen Ruler"

Other minor improvements and bug fixes
Version 7.5 (June 03, 2013)
Enhanced the Draw tool

Now you can draw both straight and curved lines using the Line tool
Added 10 styles to the Line and Pencil tools
Added Number Stamp
Added Eraser
Added L-Line
Added "Align" (top, left, right, bottom, width, height and size) to the right-click menu on multiple objects
Enhanced "Select Canvas". Now you can crop, blur, copy, cut, paste and delete a selected area. You can even fill it with a screen color
Now you can select multiple objects and change their attributes as a group


Added "Print" tab to the Settings. Now you have an option to print directly to the default printer without showing the Print dialog

Added Drop Shadow option to the Reflection tool under Effects menu

Enhanced the video editor of the built-in screen video recorder

Other minor improvements and bug fixes
Version 7.4 (March 14, 2013)
Supports touch interface

Added 2 new options in the Settings:

"Auto-hide capture toolbar when it reaches the top of the screen"
"Bigger buttons on capture toolbar"


Improved the Print dialog

Improved the "Fixed Region" capture tool: now you can press Shift + arrow keys to adjust the width and height of the fixed region

Added a hotkey for "Import from Clipboard" in the Hotkeys tab of the Settings

Now it is possible to use the screen capture and screen recorder at the same time if you disable the new option "Hide Toolbar when using Screen Recorder" in the Settings

Now you can preview the fonts in the font list of the Draw tool

Added a "Blur" button in the image editor

Added a "Save" button to the Email window when "To Email" is selected as the Output destination

Added an option to adjust the volume of mouse click sound for the screen recorder

Supports output to Excel

Other minor improvements and bug fixes
Version 7.3 (September 17, 2012)
Improved the screen recorder:

Added an option (for Vista, Windows 7 and 8) to record audio from both microphone and speakers at the same time
Added an option to repeat the last screen recording


Improved the video editor. Now you can:

Remove unwanted sections from a screen video
Save a video frame to a file or copy it to Clipboard
Drag and drop a video file onto the screen recorder's panel to open it in the video editor


Improved the Auto Caption tool

Improved compatibility with Windows 8 RTM

Other minor improvements and bug fixes
Version 7.2 (June 29, 2012)
Added a video editor to the screen recorder, which allows users to add annotation objects (texts, arrows, rectangles, circles, etc.) and zoom effects to screen video files

Improved the "Capture Scrolling Window" tool

Improved compatibility with Windows 8 RP (Release Preview)

Other minor improvements
Version 7.1 (April 20, 2012)
Enhanced the built-in screen recorder

Added Pause / Resume support
Added an option (for Vista, Windows 7 and 8 only) to record computer speakers (what you hear) directly
Improved performance to reduce the number of lost frames


Enhanced the Print dialog. Now it is possible to print both header and footer

Improved the "Capture Scrolling Window" tool

Improved compatibility with Windows 8 CP (Customer Preview)

Other improvements and bug fixes
Version 7.0 (September 28, 2011)
Improved the "Draw" tool:

Now it is possible to draw same kind of objects continuously without having to select the drawing tool again and again
Ctrl+S shortcut to the OK button
Ctrl+MouseWheel to zoom in/out
Zoom up to 400% instead of 200%


Improved "Acquire Images from Scanner"

Combined color adjustment tools into one comprehensive tool: "Adjust Colors"

Added more effects: Reflection, Oil Painting and Sketch

Added "Recent Files" list for quick access to recently used files

Added some shortcuts to the editor:

Press Z key to zoom selection
Press W key to open containing folder if the file exists
Press I key to view file properties if the file exists


Added more options to the "Editor" section of the Settings

Added more options to the "Screen Magnifier" section of the Settings

Added "Rotate by Any Degree"

Supports custom colors in all color picking dialogs

Other minor improvements and bug fixes
Version 6.9 (May 26, 2011)
Added "Acquire Images from Scanner". It supports batch scanning to PDF, TIFF, JPEG and PNG. It allows users to rotate, crop, deskew, annotate and save scanned images directly within this tool

Added "Capture Fixed-Size Region"

Added "Repeat Last Capture"

Now it is possible to use drag-and-drop to open an image in the internal editor

Added "Fit to Width" (press K) option to the internal editor

Other minor improvements and bug fixes
Version 6.8 (April 26, 2011)
Improved the "Capture Scrolling Window" tool. Now it is compatible with the latest version of popular web browsers: Internet Explorer 9, FireFox 4, Chrome 10, Opera 11 and Safari 5

Minor improvements and bug fixes
Version 6.7 (September 06, 2010)
Improved PDF output. Now it is possible to specify Page Size, Quality, Margins and Orientation when saving in PDF format. Lengthy document is divided into multi-pages automatically

Added a tool called "Convert Images to a PDF file" to allow users to convert images to multi-page PDF file

Added "Expand Canvas" to the Draw tool

Added "Blur" to the right-click menu of the Draw tool when part of the image is selected

Assigned keyboard shortcuts to drawing tools. For example: press F1 for Text, press F2 for Straight Line, press F3 for Pencil etc.

Added an option to the Settings to allow users to specify which screen (active or all) to capture when making Full Screen Capture in multi-monitor system

Fixed minor bugs
Version 6.6 (June 25, 2010)
Improved the Draw tool. Now it is possible to:

Add outward-pointing tails to text objects
Copy/cut/past annotation objects and areas of the canvas
Fill with color
Undo / Redo
Zoom In / Zoom Out


Added "Custom Scroll Mode" to the "Capture Scrolling Window" tool. Custom Scroll Mode allows users to capture any part of the screen that scrolls vertically

Added "Screen Color Picker" to the Editor's Colors menu

Added option "Show capture buttons in editor" to the software Settings

Now it is possible to make annotation directly in the Email tool

Supported variables %COMPUTERNAME% and %USERNAME% in File Name Template

Supported variables %MYDOCUMENTS% and %MYDESKTOP% in the path of "Auto Save" output folder

Some other improvements and bug fixes
Version 6.5 (July 03, 2009)
Improved Capture Window / Object

Improved Print dialog

Fixed a bug in Capture Scrolling Window
Version 6.4 (June 29, 2009)
Added "Insert Title Clip at the beginning of the video" option to the Screen Recorder

Improved the Print dialog box:

Add page number, date and time to footers
Specify the number of copies to print
When printing a multi-page document, it will try to avoid breaking the bottom text line between two pages (i.e. text line is partially printed on the current page and the next page).


Added "Apply Edge Effects" option to the "Expand Canvas" tool

Added "Auto-reset to 1 upon a new day" option to file name template "$Y-$M-$D_#####"

Added "Color Subsampling" option for saving JPEG files

Enhanced Pencil and Line Highlighter of the Draw tool: Hold Ctrl key down to draw straight horizontal lines

Improved compatibility with Windows 7

Improved compatibility with IE 8, FireFox 3 and Google Chrome

Some other improvements and bug fixes
Version 6.3 (October 15, 2008)
Records screen activities including onscreen changes, speech from microphone, mouse movements and clicks into highly compressed video files (Windows Media Video format).
This feature works on Windows XP, 2003, Vista and 2008

Captures web pages of the latest web browsers:
Allows you to save a local copy when sending captured images to a Web (FTP) server

Fixed minor bugs
Version 6.2 (May 07, 2008)
Some UI improvements and minor bug fixes
Version 6.1 (April 21, 2008)
Now it runs on both 32-bit and 64-bit Windows

Annotation objects (texts, lines, boxes etc.) can be re-edited by re-opening the Draw tool

Added auto-expand feature to text objects as you type in them

Maintain aspect ratio when resizing watermark images in Draw tool

Added "Preview in Editor" as an output option, which allows you to edit the captured image before sending it to the specified destination such as clipboard, printer, email etc.

Improved "Capture Scrolling Window". Now it supports Internet Explorer 8 Beta

Improved Print dialog

Added option "Ask me to save changes before closing" to the Editor tab of the Settings

Some UI improvements and bug fixes
Version 6.0 (February 13, 2008)
Added Line Highlighter to "Draw" tool

Added "Blur" option to Line and Rectangle Highlighters

Enhanced "Text" in "Draw" tool. Now shadowed text is possible

Added "To Web (FTP)" as an Output option

Enhanced Screen Ruler

Added "Pick Another Color" button to Screen Color Picker

Used tabs to group options in "Settings" window

Some UI improvements and bug fixes
Version 5.9 (November 26, 2007)
Support capture of multiple windows and objects including multi-level menus (Use Ctrl key in "Capture Window / Object")

In the internal editor, Caption can be modified now

Some UI improvements and bug fixes
Version 5.8 (October 05, 2007)
Enhanced "Save As" dialog. Now the preview window is updated automatically instead of requiring users to click on the "Update Preview" button

Enlarged preview windows in rectangle capture mode and freehand capture mode

Other small improvements in the user interface
Version 5.7 (September 12, 2007)
Added option "Convert to 256 colors if output is Clipboard, Word or PPT" to the Settings window

Added "Color" menu to the internal editor, which can be used to count and reduce the number of colors of the screenshot

Added "Obscure (Blur)" tool under "Effect" menu, which can be used to obscure sensitive information on the screenshot

Added option "Frame" to the Edge/Watermark tool

Added "Screen Ruler", which can be used to measure the sizes and distances of objects on the screen

Fixed some bugs
Version 5.6 (June 25, 2007)
Added "Send to Word" and "Send to PowerPoint". Now it is possible to send screenshots to Microsoft Word and PowerPoint directly

Added option "Copy to Clipboard" to "Auto Save" section in the Settings

Improved usability of menus

Fixed some bugs
Version 5.5 (May 23, 2007)
Added option "Negative" to the Screen Magnifier, which allows users with low vision to see a magnified color-reversed screen

In the Screen Magnifier, now it is possible to pan around the magnified screen with arrow keys

Added "Reset Capture Panel Position" to the right-click menu of the system tray icon
Version 5.4 (May 14, 2007)
Added Fade Edge effect. Now edge effects can be applied to 4 edges instead of only 2 in previous versions

Supports external editors ("Edit With" list in the FastStone Editor), which allows you to edit the captured screenshot with specified external editors. This feature enables you to add virtually unlimited editing capabilities to the program

Added option "Open in External Program" to "Auto Save" section in the Settings, which allows you to open the captured image in a specified program automatically

Enhanced the Screen Magnifier

Solved some compatibility issues in Windows Vista

Fixed some bugs
Version 5.3 (February 12, 2007)
Compatible with Windows Vista

Improved quality of 256 color PNG/GIF output

Added To Email to the Output list

Added Reset to Primary Screen (only available in Multi-monitor system) to the tray icon's popup menu
Version 5.2 (January 16, 2007)
Added Scroll Refresh Time in the Settings

Added option (in the Settings) to show Open File in Editor icon on the Capture Panel

Added Download Tutorial link
Version 5.1 (January 06, 2007)
Added Make Background Transparent under Edit menu

Added options in the Settings to show/hide Screen Magnifier and Screen Color Picker on Capture Panel

Added Bring to Front/Set to Back to the right-click menu in Draw tool

Changed hotkey for Draw tool from T to D
Version 5.0 (January 03, 2007)
Enhanced / Simplified the User Interface

New Effects: Drop shadow, torn-edge

Comment Tool

Improved the Draw tool

Fixed some bugs
Version 4.8 (November 10, 2006)
Improved the Draw tool

Now it is possible to input double-byte characters such as Chinese, Japanese, Korean, Russian in the Draw tool
Version 4.7 (October 26, 2006)
Completely new icon design
Version 4.6 (October 10, 2006)
Added Adobe PDF format to the output list

Added "Rotate", "Canvas Size", "Expand Canvas Size", "Sepia", "Negative" under Edit menu

Now it is possible to specify the selection size under Edit menu

Added "Send File Dropped on Capture Panel to" option in the Settings. So it is possible to drag and drop a file from Windows Explorer to the floating Capture Panel and immediately edit it in the internal editor

Fixed a bug in the Email dialog
Version 4.5 (October 2, 2006)
Added "Auto-Divided" option for long document printing. In the print window, it is possible to divide a long/wide captured image (long scrolling web page for example) into multiple pages

Added more editing tools (rotate, color adjustments, sharpen/blur) under Edit menu

Fixed minor bugs
Version 4.4 (September 26, 2006)
Enhanced Capture Scrolling Window, now it is possible to capture full scrolling window (with horizontal and vertical scrollbars)

Fixed minor bugs
Version 4.3 (September 18, 2006)
Added Open File button on Capture Panel and editor Toolbar

Enhanced Screen Magnifier

Fixed minor bugs
Version 4.2 (July 15, 2006)
Added DPI and Printer options in the Settings

Fixed a bug in the popup menu of the tray icon
Version 4.1 (July 13, 2006)
Fixed a bug in the Print dialog
Version 4.0 (July 10, 2006)
Added Screen Color Picker on Capture Panel
Version 3.9 (July 02, 2006)
Version 3.8 (June 20, 2006)
Added "Capture Active Window"

Fixed some bugs
Version 3.7 (June 20, 2006)
Version 3.6 (June 16, 2006)
Added option "Close FastStone Editor when Captured Image is saved" in the Settings

Fixed a bug in the hotkey handler
Version 3.5 (June 15, 2006)
Made some enhancements to the GUI of the internal editor;

Added a "Smooth" option in the Settings for the Screen Magnifier;

Fixed some bugs
Version 3.4 (June 12, 2006)
Added a feature that allows you to drag & drop images from Web browser or Windows Explorer onto the Capture Panel to view them in Full Screen;

Fixed some bugs
Version 3.3 (June 09, 2006)
Version 3.2 (June 07, 2006)
Added some options in the Settings
Version 3.1 (June 05, 2006)
Added option Filename Template in the Settings that allows the user to customize how file names are generated by the software

Added option Automatic file generation when "To File" is selected in the Settings - Captured images are saved in the specified Output Folder / Output Format without showing the Save As dialog

Fixed some bugs